An investment of billions from a Cypriot businessman to the Zimbabwe
The Pitsas Insurances team is particularly proud of the new international business venture of our great friend and client, Mr. Loucas Pourouli. The Cypriot company Karo Resources, managed by the Pourouli family, is going to invest $4.2 billion for the development of an ambitious platinum extraction investment in the post-Mugabe era of Zimbabwe.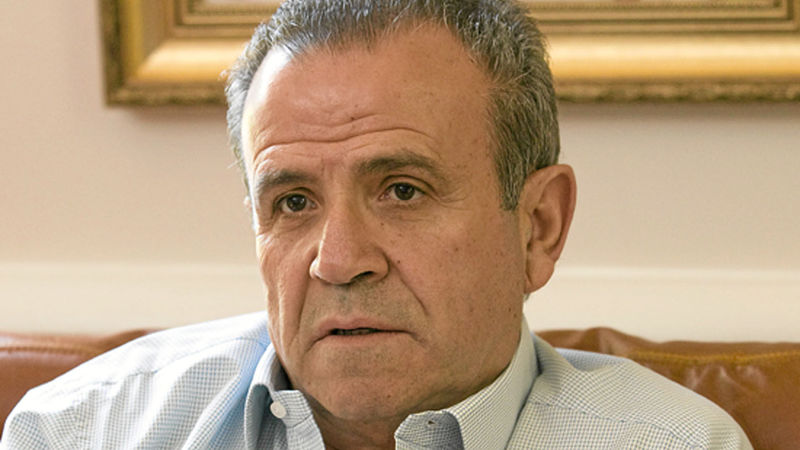 The investment that transforms Zimbabwe
Since assuming his duties, the new Zimbabwe president has committed to promote institutional reform in order to attract the interest of foreign investors. As Reuters mentions, the agreement signed with Karo Resources illustrates the willingness of the country to create a favourable climate for investment. The agreement constitutes the largest foreign investment in Zimbabwe since the removal of Robert Mugabe and the greatest investment ever made into the country's mining industry, as the country's minister of Mines and Mining Development Winston Chitando has mentioned. The new investment is expected to start in 2020 and will produce 1.4 million metal ounces of the white gold group, a fact that will turn the Cypriot company into the biggest producer in Zimbabwe by 2023. It is worth mentioning that Zimbabwe has the third largest platinum reserve after South Africa and Russia. The Karo Resources investment will also include a 600MW power plant and a coal extraction station to provide power for it. The extraction of precious metals will take place at an area rich in reserves which is called Mhondoro-Ngezi, at the west of the country's capital Harare, and is expected to employ approximately 15,000 people. Talks on the investment had already begun back in 2012 but state corruption and conflict of interests stopped it from materializing. President Mnangagwa seems determined to promote any attempt to revive the country's neglected mining sector, and in Mr. Pouroullis he has found a reliable ally to kick-start that effort.
Who is Mr. Loucas Pouroulis?
Mr. Pouroulis' business actions have been a topic of interest for international news agencies for several years. He is one of the most emblematic figures of the global mining industry and one of the most respected businessmen on the African continent. His network of acquaintances includes leaders of states, leading politicians, businessmen and people of the arts. Mr. Pouroulis was born in Pafos on 16th October 1938. His love for learning and mining led him to Athens, where he studied to become an engineer of Mining and Metallurgy at the National Technical University of Athens. In 1962 he took his first professional steps at the copper mine in Kalavasos. He staunchly defended Greek ownership of the mines despite an aggressive stance from the Turks during the communal unrest. Two years later he migrated to South Africa, where he managed to work for the international colossus Anglo American Plc based in Johannesburg, South Africa. Gathering valuable experience at the beginning of the 70s, he decided to set the groundwork for his own businesses, starting by extracting gold. Since then, his business accomplishments have been detailed in international press. The Pourouli family is in charge of a series of large international businesses like Petra Diamonds, Tharisa Plc, Eland Platinum, Keaton Energy, Kameni and TransAfrika Resources..
Mr. Pouroulis' range of knowledge surpasses every logical boundary while his humility makes him instantly amenable to anyone who meets him. Despite his massive accomplishments, he still remains an exceptional listener who attentively pays attention and tries to give advice. His conversation is almost always dominated by his family, which he often refers to as his greatest accomplishment. His loving wife Artemis is always on his side, having a significant role in his success with her dynamic personality, while his two sons and daughters are worthy heirs and continuers of his work. The Pourouli family's charity work is also remarkable, though they take great pains to keep it away from the limelight.
Mr. Pouroulis is a man who believes that each person is responsible for creating their own destiny. Hard work, discipline, a love for learning and innovative thought should constitute the founding principles in the course for professional success.
Theofanous Antonis, Director, 12/04/2018, Paphos