Business Interruption Insurance in Cyprus in 2022. A Comprehensive Guide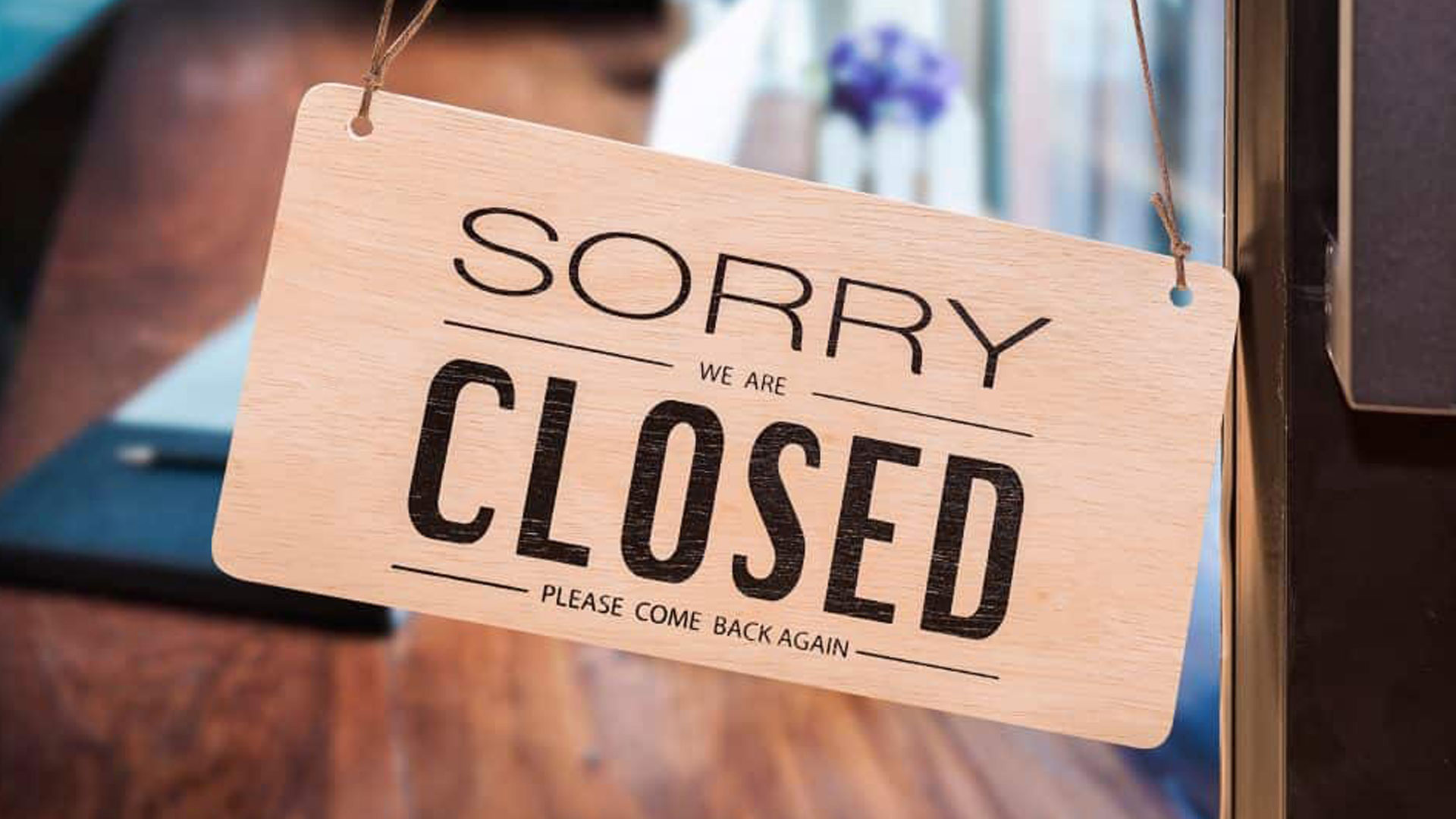 A fire in the building where your offices are located. A government-mandated closure of the road that clients use to reach your premises. A tree falling on the roof of your office. Such events can force you to temporarily shut down your business and lose income.
However, just because you're temporarily closing your company doesn't mean you must also say goodbye to the revenue it would have collected during that period. Provided you have business interruption insurance, you'll be covered for any/all income lost.
Here's what we'll discuss in detail in this article:
What is business interruption insurance?
Types of business interruption coverage.
Benefits of business interruption insurance.
What does business interruption insurance cover?
What does it not cover?
How much does business interruption insurance cost?
How much coverage do you need?
Answers to frequently asked questions.
What is Business Interruption Insurance?
Business interruption insurance can replace lost income and other expenses when a covered event forces you to temporarily shut down your business. The covered perils depend on the policy you have purchased, but mostly include fire, theft, vandalism, or a natural disaster.
Most business interruption insurance policies cover lost revenue, mortgage, rent, and lease payments, loan payments to creditors, employee salaries and training costs, taxes, and relocation costs. Some policies go as far as to cover revenues lost due to cyber-attacks.
Needless to say that the latter type of policies are incredibly comprehensive and charge exorbitantly high premiums. For this reason, until you're running a SaaS (software as a service) company, you might be able to make do without being protected against online threats.
Note that in most cases, business interruption insurance is part of the business insurance policy. Our business insurance contracts include employer's liability insurance, commercial property insurance (building and its contents), general public liability insurance, etc.
Types of Business Interruption Coverage
There are two types of business interruption coverage:
1.Contingent Business Interruption
A contingent business interruption policy will offer cover against losses caused by supply-chain issues, but may trigger coverage only after property damage has occurred. For instance, a paper-making company goes out of business because the wood supplier didn't fulfill their commitments.
While most CBI policies offer coverage for events where a direct relationship between the insured and their supplies can be established. Some extend coverage to 2nd-tier suppliers, such as suppliers of a direct supplier. Such policies require that all the suppliers are explicitly identified and mentioned.
2.Extended Business Interruption
EBI offers cover for the income lost between the time the property's repairs started but before the business's income returned to the pre-damage level. This makes its scope much limited than that of CBI, which offers coverage over a relatively extended time period.
Benefits of Business Interruption Insurance
Here are various reasons why you may want to purchase this insurance cover:
1.Get compensated for lost income
Getting compensated for lost income can be the difference between a setback you can manage and business liquidation. With the financial backing of business interruption insurance, you can ensure that the temporary business closure doesn't morph into an indefinite one.
2.Pay taxes on time
Just because your business is closed to the public doesn't mean you won't have to pay taxes. Sure, a drop in revenue means a reduction in taxes that are due. But you'd still have to remit any taxes associated with revenue collected before the temporary shutdown.
3.Pay employee salaries
One of the biggest benefits of business income insurance is paying your employees their salaries on time, even if your company is reeling from a huge setback. By paying your employees their wages, you'd be able to retain them for the time when your business will be up and running.
4.Avoid defaulting on a business loan
A loss of business insurance won't only help you keep the lights running. If you have a business loan, this type of insurance will also protect you from defaulting on a business loan and, by extension, save your credit score from taking an almighty hit.
5.Protect your business against natural disasters
According to a report, the intensity and frequency of natural disasters are at an all-time high. There has been a tenfold increase in the number of natural disasters over the last 6 decades.
If your business is temporarily shut down because of a natural disaster, the interruption insurance will covers the profits, based on your business's financial records, if the calamity had not struck. It will also pay for employee payroll and other items mentioned in the policy document.
What does Business Interruption Insurance Cover?
Business interruption insurance can cover the following:
1)Lost Income
If property damage has prevented your business from serving customers, selling products or services, or working with clients, business interruption insurance will cover the lost income. This is done to ensure that a temporary closure doesn't morph into a permanent one.
2)Rent or Lease Payments
Even when an unforeseen event has forced your business to shut doors temporarily, you may still have to come good on rent payments or pay for the machinery you own. With business interruption coverage, making rent or lease payments while your business is closed will be least of your worries.
3)Relocation Costs
If your offices need to be relocated due to the damage caused by a devastating event, business interruption insurance will pay for the relocation costs. Some insurance policies go so far as to offer payouts for rent or lease payments in the new location.
4)Employee Wages
Just because your business isn't making any money for the time being doesn't mean that the employees on its payroll don't have households to look after. Thankfully, with business interruption insurance, the payroll cost is one less thing you'd have to worry about while your business is closed.
5)Taxes
Your annual tax obligations will be there to be met even if your business's finances have taken a beating due to a temporary closure. With business interruption insurance, you'll have the money to pay the taxes you owe, even if your business isn't earning any money.
6)Loan Payments
If you have taken a business loan, the creditor will demand it to be repaid within the previously agreed upon time limit, even if your company isn't making revenue. Thus, coming good on your loan payments is another reason why you may want to purchase this insurance cover.
What it Doesn't Cover?
While it's important to know what your interruption insurance will cover, it's equally essential to be mindful of what it will not cover.
Some of the notable exclusions include:
Extra expenses
As their name implies, extra expenses are those that aren't part of your business's everyday expenditures. Examples include hiring temporary employees or making overtime payments to your permanent staff.
Property, equipment, and vehicle damage
You'd need a separate policy to bail you out in the event of any/all of these events. A basic business interruption insurance policy won't come to your rescue.
Theft and vandalism costs
While interruption insurance will pay for the revenue lost due to the closure of business following theft and/or vandalism, it won't cover the cost of the items that may have been stolen or broken.
Contingent business interruption
If a paper making factory has to be shut down because a 3rd party supplier has been unable to supply raw materials, the revenue lost may not be covered by most business interruption policies.
Flood or earthquake damages
Floods and earthquake damage costs are mostly not covered by business interruption insurance policies. As such, you'll need a separate policy if these perils are common in your area.
Undocumented income
If you're earning money or making payments that aren't on your company's books, an insurance policy may not cover for them.
Business Interruption Insurance Examples
Here are a few examples of scenarios in which business interruption insurance will have your back:
Example №1: Recoup lost revenue
Heavy fire causes serious damage to a hotel. A contractor tells the owner that restoration could take up to six months. While the repairs are covered by commercial property insurance, the owner won't be able to make any money in the meantime. Business interruption insurance will cover the lost revenue.
Example №2: Cover rent or lease payments
Heavy rain causes serious damage at a shop selling floor tiles, making it impossible for the renter to serve customers while the repairs are being carried out. However, even while the shop is closed for customers, rent needs to be paid. Business interruption will cover the rent until the shop is up and running.
Example №3: Pay for relocation cost
An intruder breaks into a real estate office, breaking furniture and several windows. The office has to be relocated to a new location until the damage is repaired and locks are replaced. Business interruption insurance will pay for the relocation cost as well as rent for the new office site.
Example №4: Meet payroll obligations
A fire broke out at the office floor, destroying documents, computers, furnishings, and carpets. The business must be closed for six months for renovation. Business interruption coverage will help the business pay the employees' salaries in the meantime.
How much does Business Interruption Insurance Cost?
Following factors affect the cost of business interruption insurance:
Type of industry
Any business belonging to an industry that is highly vulnerable to disaster pays more for business interruption insurance coverage than a simple mom and pops store located at a relatively safe location.
Number of employees
The higher the number of employees, the higher the company's monthly payroll obligations. For this reason, large companies often have to pay more for insurance coverage.
Business's physical location
For instance, a business based in New Jersey (a state at risk of flooding) may have to pay a higher premium than its rival located in a lower-risk location.
Amount of coverage needed
Any business that only wants coverage for property damage might have to pay less in monthly premiums than another option for property, vehicle, and equipment coverage.
Revenue
Since the policy is designed to cover for lost revenue, any organization that is raking in millions of dollars in revenue will obviously need to pay more for an insurance than a small-and-medium size business.
How much Coverage do You Need?
Every business interruption insurance policy comes with a coverage limit. This is the maximum amount the policy will payout if your claim is approved. For a business owner who has never purchased this type of insurance before, it can be difficult choosing the coverage limit.
One tip is to project/estimate your future earnings based on your current gross earnings and go from there. Keep in mind that if your coverage limit falls short of your business interruption costs, the extra expenses will go out of your pocket. The policy won't pay for them.
Frequently Asked Questions
1.What is extra expense coverage?
Extra expense coverage is a type of insurance that covers expenses not covered by business interruption insurance. For instance, most business interruption policies don't cover the cost of moving your office to a new location while the regular location is being refurbished.
In such a scenario, extra expense coverage would cover all the costs associated with the location, including the costs of switching location, renting new office space and equipment, paying employees helping with the relocation, and training employees to work with the new equipment.
2.What are the most common causes of business interruption?
Fire and explosion, cyber-attacks, natural disasters and regulatory or legal changes are the most common causes of business interruption. Among these four perils, only the first two are covered by interruption insurance, with most policies covering the first danger alone.
It's therefore recommended to pair your business interruption insurance with business insurance or commercial property insurance. Only by combining all three (or getting a package that offers them all) could you be covered against the most common causes of business interruption.
3.Is business interruption payout taxable?
Yes. Business interruption payouts are indeed taxable.