House Insurance in Cyprus in 2023. Best house insurance in Cyprus.
House insurance
House insurance, otherwise known as homeowners insurance, covers your home, property, and personal belongings inside your home from damages and natural disasters.
When you purchase house insurance, you agree to pay premiums to your insurance provider in exchange for financial protection against covered losses.
Your mortgage company often requires house insurance to protect them financially if your home experiences any damages.
When disaster strikes, many people can't afford to replace items or rebuild structures alone, so home insurance is essential to help you shoulder the brunt of these costs.
Here is everything you need to know about house insurance in Cyprus.
Table of contents
Types of house insurance in Cyprus
What does house insurance cover?
House and contents insurance
Does house insurance cover roof leaks?
House insurance exclusions
Unoccupied house insurance
House insurance cost
Average house insurance cost
Compare house insurance
Types of house insurance in Cyprus
Cyprus has the following types of house insurance.
Homeowners insurance
Homeowner policies vary, but all of them have coverages in common. A standard home policy should be acquired by those who live in (and do not rent) their house.
Homeowner insurance can only be acquired by the property owners and protects the building and content from natural and manmade destructions.
As the homeowner, it provides coverage in case you face a lawsuit from a visitor or an employee working in your house.
Your home insurance is designed to protect you against covered losses, but most standard policies have limitations. The areas off-limits can be covered with separate policies.
Home insurance can pay for replacing the contents of your home and repairing or rebuilding the structure altogether.
Landlord insurance
In essence, landlord insurance protects the property you rent and contains personal liability coverage. If you face a lawsuit for damages or injuries that are your fault, liability coverage will pay for the legal expenses.
Suppose a tenant sues you because they injured themselves while tripping over broken flooring. Liability coverage will financially protect you and pay for medical and legal fees.
Like house insurance, most landlord insurance financially protects your property against damages from events such as extreme weather and fire.
While landlord insurance is not a legal necessity, it will be required by most lenders if you have a mortgage or are financing the property.
Home insurance usually does not cover any rental homes. Instead, you need landlord insurance to cover this.
To learn more about landlord insurance, please see here.
Holiday home insurance
Also called second home insurance, holiday home insurance covers a property not used as a main or full-time residence.
This insurance is acquired by those who stay in their holiday home while traveling but rent it out when they do not use it. It's an essential consideration for holiday homeowners regardless of their location and how often they visit their additional property.
Like most house insurance, holiday home policies include contents and building coverage. However, policy details vary based on several factors.
Depending on the property type, there may be clauses specific to short-term or long-term rentals. Likewise, requirements for bungalows may differ from those for mansions due to locational and structural differences.
What does house insurance cover?
Most house insurance policies contain the following coverage.
Building insurance (or dwelling coverage)
Building insurance covers the property itself. Also known as dwelling coverage, this insurance protects against property damage and pays for any repairs or reconstruction.
It can also pay for additional living expenses, such as a short-term rental if you need somewhere to stay after covered events destroy your house.
Covered events and damages include vandalism, fire, extreme weather, floods, and natural disasters.
Contents coverage (or personal property)
This type of insurance protects your personal belongings and the contents of your property from covered damages.
Contents coverage can help pay for covered losses after a burglary or if you need to replace your items after a fire.
Loss of use coverage
In addition to building and contents insurance, depending on your house insurance policy, loss of use coverage can be provided as an additional policy.
Suppose your house becomes inhabitable due to a break-in and subsequent repairs. Loss of use can help you pay for temporary accommodation while builders do the repair work.
Liability coverage
If someone is injured or their personal property is damaged while at your house (or property), this coverage can shield you against costly claims.
This portion of your house insurance can help pay medical bills for any injuries, while it can pay for legal expenses if someone sues you.
Employers' liability insurance
This coverage will protect you against claims made by anyone working in your home (such as maids or babysitters) for any injuries they suffer while working or if they become unwell.
If the worst happens, your employers' liability insurance will ensure you don't have to pay out-of-pocket compensation costs.
The employees should be registered with the social security services of Cyprus.
Other structure insurance
In addition to the above coverage, other structure insurance can be an individual policy.
This policy protects external parts of your house that are separate from the main structure, such as a detached music studio, a kiosk, a garage, a warehouse, a barbeque area, or a shed.
House and contents insurance
This coverage financially protects the contents of your home and your possessions.
House contents insurance, sometimes called personal property insurance, provides financial protection for any belongings in the event of covered losses and damages.
To be fully protected by your house insurance and avoid misunderstandings about what is covered, you must calculate an estimated value of what it would cost to replace your belongings.
Note: You need to calculate the acquisition cost of the items and not their current value, as the insurance compensates items on their acquisition value.
For example, if you bought a smartphone for €1000 and it now costs €150 to sell it, the insurance will still pay €1000.
If you are unsure how to calculate this figure, you can speak with an experienced insurance agent or broker.
Most standard house and contents insurance covers everyday household items, such as:
Furniture
Electrical appliances
Household appliances
In addition, you can acquire additional coverage for the following:
Professional equipment
Hobbies equipment (such as bicycles)
Valuable items (such as antiques, artwork, and jewelry)
Note: Most insurance providers will ask you to declare all valuable items worth more than 2000 euros. You must present certificates of authenticity and invoices for these expensive items (such as jewelry and artwork).
In addition to the above, you should declare whether you have any objects outside the house that need coverage, for example.
Antennas
Solar panels
Small kiosks
Garden furniture
Does house insurance cover roof leaks?
Most house insurance policies offer coverage for roof leak disasters caused by an unexpected event, such as falling debris during a storm or falling trees.
However, there are limitations to most house policies if the roof leak was caused by wear and tear and lack of maintenance.
Leaks that result from a lack of care are deemed as negligence, as it's your responsibility to maintain the state of your roof.
When making a claim, disputes could arise if an insurer decides that an insured event caused the damage, but your roof was not in good condition.
In other words, your insurance provider might argue that your roof wouldn't have suffered damage if it was kept in a state of good repair.
For example, extreme weather and wind caused roof tiles to blow away, which was said to result from negligence as the roof hadn't had regular maintenance.
You should contact your insurance providers as soon as possible to counteract this issue if your house has sustained weather damage. You should record evidence of any maintenance work to prove you have been keeping your roof in good repair.
House insurance exclusions
Most house insurance policies do not cover the following:
Wear and tear (and neglect)
Mold and pest infestation
Sewer backup
Jewelry or artwork (additional coverage)
Business equipment (additional coverage)
Nuclear hazard
Power outages
War (of any kind)
Dog bites (certain dogs)
To learn more about which areas are not covered by homeowners insurance, see our guide to homeowners insurance limitations here.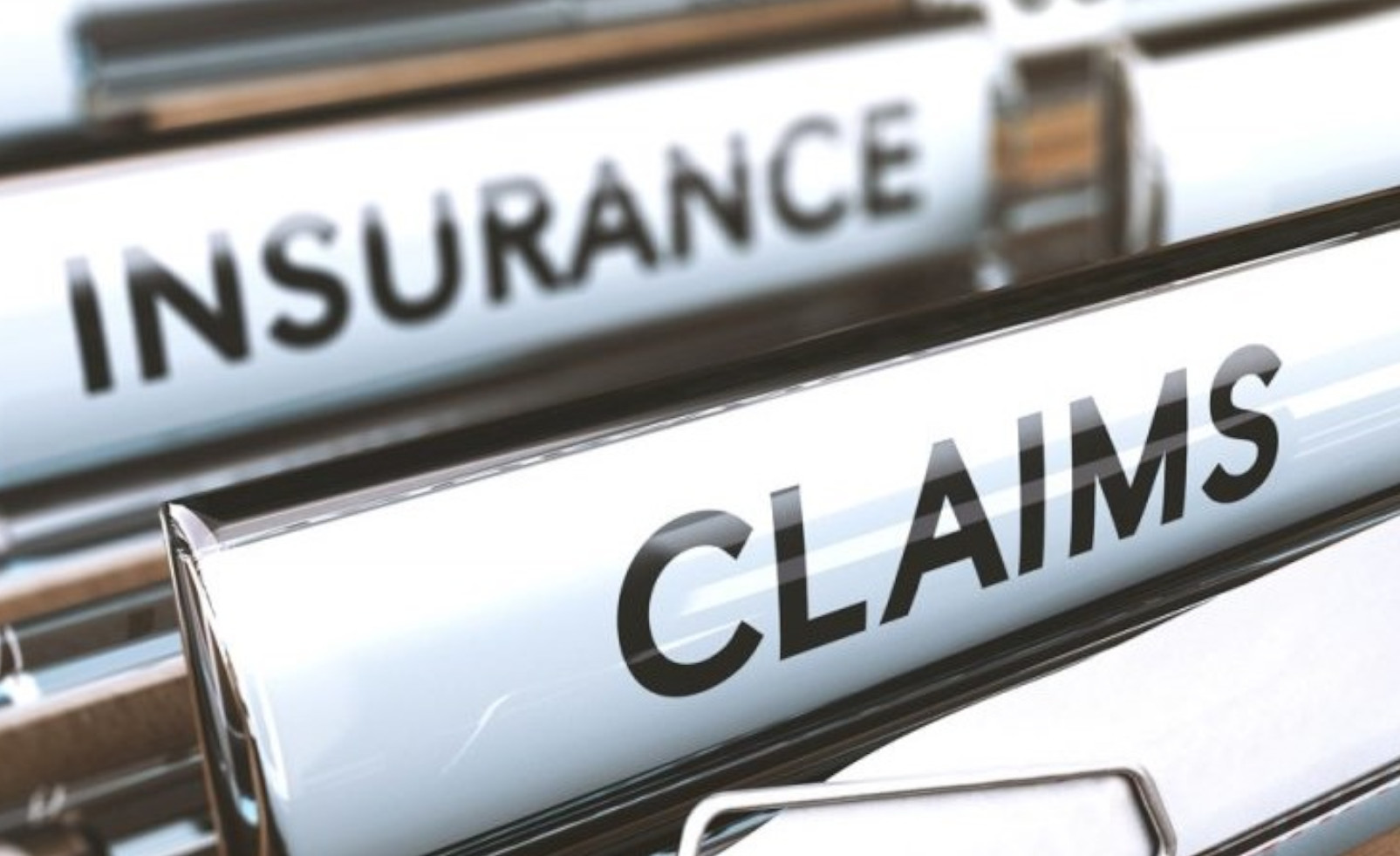 Unoccupied house insurance
Unoccupied house insurance covers your home or property if left empty for longer than your standard house policy allows.
Standard house insurance policies typically cover an empty house for one to two months, but the time frame can be more or less than this period – so you would need to read the policy wording to be sure.
Unlike standard policies, specialist unoccupied house insurance can cover a vacant property from three to twelve months. An annual plan can be extended if required toward the end of your original term.
Unoccupied house insurance tends to be more expensive than a standard home insurance policy because insurers consider vacant houses a higher risk.
Including the bigger risk of burglary and vandalism, vacant houses have other forms of building maintenance to consider.
For example, suppose a pipe bursts, causing a leak. If no one is around to fix it, the damage could be far worse than if it was noticed and fixed immediately.
House insurance cost
The cost of house insurance will vary depending on your needs and the coverage included in your policy.
The overall insurance for house cost is calculated by considering the following factors:
The rebuild cost
Monthly rental income costs
The value of insured contents
The type of property (such as a detached house or apartment)
The year of construction (i.e., the age of the building)
The building's construction materials (e.g., concrete, masonry)
The number of floors and types of rooms (including basement)
The total built-up area and if the property has been renovated
How many days the property is left unoccupied (if applicable)
Claims history (any previous and current claims)
You can take a few steps to get cheap house insurance, including the following.
Boost security
Assess and renew
Avoid installments
Increase the excess
Consider a combined policy
No-claims discount
Boost security
Security systems and high-quality locks on your windows and doors will help lower your premiums. You could reduce your home insurance costs by installing smoke and burglar alarms.
Assess and renew
Consider getting a new quote when your house insurance policy comes up for renewal. You may want to change your coverage which could help you find the best deal available.
Avoid installments
You can usually cut the cost of home insurance if you can afford to pay your premium upfront. If you opt to pay monthly installments, you will incur interest.
Increase the excess
You'll usually pay a lower premium if you raise the excess (the amount you contribute towards a claim). Make sure you only pay as much excess as you can afford.
Consider a combined policy
If you need value for money, you might find the best house insurance for you is a combination of contents and building coverage. You are likely to get a discount if you get a combined policy.
No-claims discount
One of the best house insurance savings and ways to get cheap house insurance comes from a no-claims discount.
You could be rewarded with a discount on your next premium if you don't claim your house insurance. In other words, you can save more on your house insurance cost the longer you go without claiming.
Average house insurance cost in Cyprus
The annual average house insurance costs in Cyprus are as follows.
Simple insurance policies: €250
All risk insurance policies: €320
Compare house insurance
Insurance underwriters assess and determine the cost of house insurance. They evaluate and analyze the risks of insuring your house and belongings.
Cyprus has both local and international underwriters. Only international underwriters provide all-risk contracts.
At Pitsas Insurances, we cooperate with international and local underwriters to provide you with the best house insurance.
All-risk contracts
These contracts cover all risks and perils in a contract, with few limits.
In contrast, all other contracts (named perils coverage) explicitly name the perils they cover, which applies to loss arising out of listed causes. As such, many perils are not covered.
House insurance quotes
Pitsas Insurances is part of the renowned group of companies, Amazon Group Services, that employs many civil engineers who can help you accurately calculate the rebuild value of your home.
Why insure your home with Pitsas Insurances?
Competitive quotes
Comprehensive contracts
Clear terms and conditions
Special offers for holiday homes
Tailor-made insurance packages
Low excess rates on earthquakes
Additional coverage to include employers' liability
For more information about house insurance, you can visit our website.
To get a personalized quotation for house insurance in Cyprus, you can complete the questionnaire.