How to Choose Car Insurance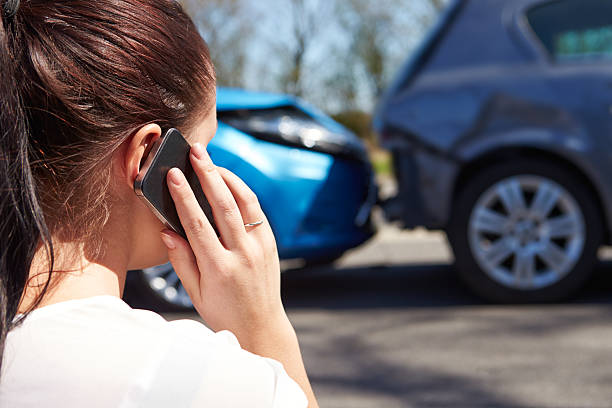 Insuring your car is required by law and while it constitutes a significant expense that many justifiably try to reduce, even a minor accident can soon make us realise how important insurance can be. Despite that, most of us wait until the last few days before it expires to do some research, and that is usually only related to car insurance prices. In most cases, this is hardly enough to help us realise if we've got the right coverage for us.
Most insurance companies offer a variety of insurance packages with prices that start low and then go up as more specific coverage is added. There are some who may think that the most expensive package is the one offering the fullest coverage (and by consequence, the biggest claim payoff), and only choose their policy based on its price. You should be very careful though, because while it may seem like they are insuring the same thing, the insurance policy's terms may be very different.
How do we choose the right car insurance then? First of all, the most important thing is to be meticulous and always read our contract terms very carefully.
Take third party liability insurance, for example. While it is a legal requirement, most policies do not just cover for third party liability but may include windscreen or tire damage coverage for no additional cost. There are also only certain insurance policies that explicitly agree to cover accidents in case that particular vehicle is used for commercial purposes. When it comes to Cyprus in particular, there is only one insurance company that will cover for your damages in case you get involved in an accident while driving in the pseudo-state.
There are also insurance companies that may offer a very low premium but only allow the vehicle to be driven by a list of designated drivers, namely a list of particular people who will have the right to drive this particular vehicle, and may refuse to issue a cover note for additional drivers (a foreign visitor, for example). Some other companies may insure you with a low premium but then either charge an exorbitant amount or refuse to insure your young adult child altogether because they are considered inexperienced drivers. On the other hand, there are certain companies which offer packages specifically crafted for expatriots or drivers with no previous driving experience in Cyprus.
Clarifications to contract terms are necessary, and even more so when it comes to the exceptions it includes. For example, third party liability insurance may include windshiend damage, but if your windshield is broken during a riot it will most likely not be covered, as several insurance policies state that they do not cover illegal unexpected incidents taking place. Same goes for weather phenomena, since hail is often an exception despite being the most frequent cause for car damage.
Other than your contract terms, however, one of most important deciding factors when it comes to picking your car insurance should be the reputation of the insurance company itself. Does it try, for example, to save money to the detriment of its clients or does it willingly pay for claims, even in not entirely clearcut cases, just because it wants to retain its reliability? And when it comes to claims, how does it manage them?
Road help is something you are very likely to need in case of an accident, but the number of times you are allowed to use it per year differs from one company to the other. There are also insurance companies that offer road help but only on their own terms. For instance, they will not transfer the vehicle if the autoshop of your choice is located beyond a certain distance, or will not offer road help if the vehicle is immobilised outside its city of registration.
In addition, there are insurance companies who only work with certain mechanics and will refuse to cover your repair costs if you insist on taking your car to your own mechanic. In other cases, some insurance companies pressurise mechanics into using spare parts they will supply them with, parts which are cheaper and usually not original, so as to save money at the client's expense.
Such restrictions, however, usually end up delaying the repair of the vehicle and lengthen the process into days or weeks, which can be a major inconvenience for the driver/owner of the car. Keeping in mind that some insurance companies do not even provide a replacement vehicle until yours is repaired, this is something you should definitely take into consideration before deciding on a car insurance policy.
When it comes down to it, it is really important that you have an insurance agent that you trust, who will advise and guide you both before you sign your contract and in case of an accident. Filing for a claim may seem like something very complicated when you are first involved in a car accident, but if you have a reliable insurance company, they will seamlessly take care of everything for you.
So the next time you need to renew your car insurance or insure a new vehicle, do not merely settle for the insurance with the lowest price. Just as you do careful research before settling on which car to buy, you need to pay just as much attention to your car insurance, since that will be the major factor deciding whether an unexpected incident will be as hassle-free as possible.
Rozalina Georgiou
30th August, 2021
Limassol