Insurance and bonding for contractors. A complete guide.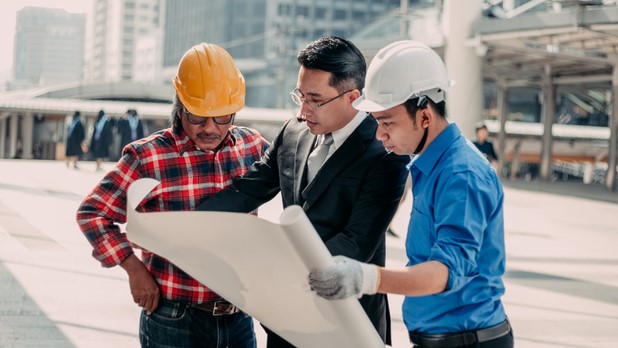 Insurance and bonding for contractors
Contractor bonds and business insurance protect businesses from financial losses after unexpected events while also helping to win clients.
Moreover, prospective clients often prefer doing business with contractors who carry the appropriate insurance coverage.
Depending on your industry and business clientele, you could be required to purchase business bonds before being hired.
While insurance and bonds vary, both are key to managing your business and mitigating the risks of the industry as a whole.
We will cover contractors' bonding and insurance in our complete guide to bonds and insurance for contractors.
Table of contents
Why do contractors need to be insured?
What is a contractor bond and why do you need it?
What are the common bond types?
Why being insured and bonded matters
The steps for contractors to become bonded
Do I need to be insured, bonded, or both?
Why do contractors need to be insured?
Small businesses and contractors typically get insured to protect themselves against financial losses and lawsuit expenses in case of unforeseen circumstances.
Businesses gain assurance in exchange for paying insurance premiums. This ensures they won't be out of pocket if they need to cover damages or court costs.
One common form of insurance for small businesses is general liability insurance. This insurance protects against damage to someone else's property or injuries to third parties.
Professional liability (PL) insurance (or errors and omissions insurance) is also typically carried by small businesses. This helps to cover any lawsuits resulting from professional negligence claims or unsatisfactory work.
Additional insurance policies that small businesses might need include:
Cyber liability insurance
Commercial auto insurance
Commercial property insurance
Commercial umbrella insurance
Workers' compensation insurance
If businesses aren't properly insured and bonded, lawsuits can cause irreparable financial damage and potentially bankrupt businesses.
What is a contractor bond and why do you need it?
Contractor bonds act as a promise to prospective clients that the contractor will live up to the industry's specific standards of operation.
Essentially, a contractor's bond protects against subpar industry standards for residential or commercial clients and against fraud or poor workmanship.
While performance bonds ensure that contractors fulfill the terms of a contract, a contractor license bond ensures that local or state licensing standards and requirements will be met.
Regarding legality, contractor bonds are binding agreements between a principal, an obligee, and a surety.
A principal is a contractor seeking the bond for their business
An obligee is an organization imposing the bond on the contractor
The surety is the insurance company that guarantees their obligations.
The surety company would pay the amount (in the event of any claim), then the principal would reimburse this amount.
It is advisable that contractors live up to the terms, rules, or regulations which apply to them, rather than allow a claim of unfulfilled bond terms to be made.
If that does happen, an obligee would seek financial restitution in lieu of unfulfilled terms. In that case, the surety must pay for any legal costs and the bond amount.
Eventually, however, those costs will trickle down to the principal, whose business will suffer these financial repercussions.
Case study scenario
A client requires a bond as part of a new contract. They hired a business to install an internet connection throughout a new branch office, but the installer's project manager resigned before they could finish. The job goes unfinished.
In this case, the client could file a claim with the surety to pay for hiring another contractor to finish the project. Then the original business would be obligated to reimburse the surety.
What are the common bond types?
Bond requirements differ and are used in a variety of industries. Including contractors bonding and insurance, three common bond types are:
Construction or contractor bonds
Construction bonds (also called license and permit bonds) coverage ensures that a contractor or construction company has agreed to comply with the government-issued building permit regulations.
Contractor bonds case study
A client hires a plumbing contractor to install pipes in their new home. After completing the work, a pipe bursts due to a fault.
The client files a claim to pay for repairs and damages against the bond. Then, the plumber must reimburse the surety for that amount.
Janitorial bonds
Professional cleaning companies often carry janitorial bonds. These types of bonds reimburse clients for cases of employee theft or incomplete work.
Janitorial bonds case study
A janitorial employee is accused of stealing equipment from a client's office.
In this case, the client could collect on the bond to replace the equipment if the employee is found to be liable after the surety's investigation. The cleaner would then be indebted to the surety.
Fidelity bonds
These types of bonds are common in the IT sector. Fidelity bonds protect businesses against employee fraud, theft, and unlawful transfers or digital data access.
If an employee defrauds or steals from your company, first-party fidelity bonds will cover the losses. This option will reimburse your business in the event of employee theft. However, it won't cover damages to a client. Instead, third-party fidelity bonds protect your clients against the same issue.
Commonly, clients will request contractors to purchase third-party fidelity bonds to protect them, but as the contractor, you might also want to safeguard your own assets with a first-party bond.
Fidelity bonds case study
A web developer hacks a client's sensitive information and makes an online purchase using the client's credit card.
The client could be reimbursed for the amount that was stolen by a third-party fidelity bond.
If that same web developer hacked your business's bank account, a first-party fidelity bond would reimburse you for what was stolen.
Why being insured and bonded matters
Why should you get insured and bonded?
Insurance and bonding for contractors offer advantages that many small business owners and contractors may find outweigh the cost of the premiums.
Bonds and insurance for contractors help to:
Protect your company from financial losses. No matter what type, all insurance policies serve to protect your business from financial damage. Without insurance and bonds, out-of-pocket costs can add up quickly. Replacing work equipment, for example, can strain business finances, while lawsuits can bankrupt those not insured and bonded.

Ensure your clients that your business is trustworthy and legitimate. Potential clients want to know they won't lose money when working with you. Carrying the right coverage instills confidence in your clients that you operate a reputable and responsible business. This also helps to differentiate your company from uninsured or unbonded competitors

Comply with your client's requirements. Beyond instilling confidence in your clients, insurance and bonds are frequently required before you can win the work. Most large clients expect business partners to have general liability insurance as a bare minimum to be hired, but they may require additional coverage or bonds
The steps for contractors to become bonded
There is a process to follow to become bonded. Here are the steps contractors need to take to become bonded.
Determine the type of bond required
For example, you would need a contract bond for working on public jobs such as municipal improvements.
A contract bond will cover any requirements for the local area you'll be working in. You might need a state-specific contractor license bond in addition to a local one.
If many types of work will be performed (ex. electrical or construction work, or plumbing) you might also need to obtain several sureties as a guarantee of performance.
Local or state authorities can halt your work if bonding or licensing requirements are unmet. Therefore, it's advisable that you know the requirements for insurance and bonding for contractors are necessary before beginning.
The application process
This step is considerably simpler than the first. After researching the specific kinds of bonds you need for legal operation, you will need to begin an application process.
You can apply for your insurance and bonding for contractors online and wait for approval from the agency you've applied with. You can choose from all types of bonds, including performance, bid, tax bonds, and others.
Your bond submission
After you've purchased the necessary bonds, they will be delivered to you. Once you receive them, you'll have to sign each bond and make copies for your personal records. You will then need to return the original to the appropriate government agency.
Additional paperwork may also need to be sent in, depending on your agreement, but this will be outlined for you in the bonding process.
Receive your license
Once the government agency receives the necessary paperwork from you and the signed copy of the bond, it will then forward you a required contractor license to legally operate within the area your business will operate in.
Do I need to be insured, bonded, or both?
While almost all contractors and small businesses need professional liability insurance and general liability, you might require additional bonds or coverage.
This is dependent on:
Your business industry
If you have any employees
Whether you frequently drive during work
If you handle any sensitive digital data.
You can easily compare professional liability insurance, general liability insurance, and surety bonds by getting free online quotes.
Once you find suitable policies for your business, you can immediately begin coverage.
Contractors Insurance
To find out which policies you should consider, complete the following and get customized bonds and insurance for contractors today.
The following can provide you with affordable quotes and a high level of service.
Contractors insurance USA
For companies registered in the USA, you can receive quotations from Progressive Commercial.
Contractors insurance UK
For companies registered in the UK, you can receive quotations from Simply Business.
Contractors insurance Cyprus
For companies registered in Cyprus, you can receive a quotation from Pitsas Insurances by completing the quotation.
We offer coverages made specifically for the trade. You can work with a licensed agent to determine your business's exact needs.
Pitsas Insurances can work with your financial budget to help you secure customized insurance and bonding for contractors.
To find out more about how our team of insurance experts can help you, see here.