Plumbing insurance in 2023. A comprehensive guide.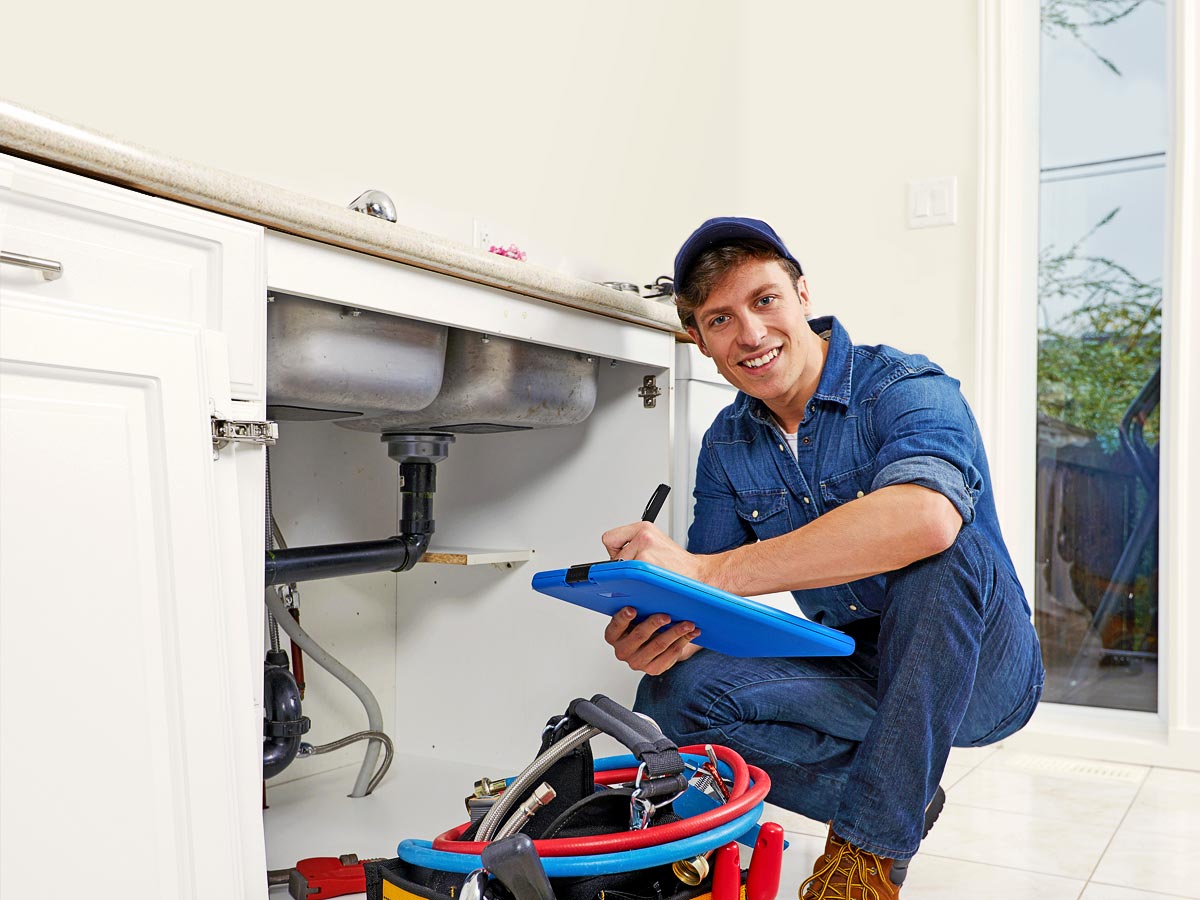 Plumbing Insurance
Whether you're an established plumbing company or just beginning your career, it's advisable for plumbers to have plumber insurance.
Plumbing insurance ensures you are protected against various risks routinely faced by the industry. Both plumbers and plumbing contractors need adequate coverage.
Adequate coverage is essential to mitigate the risks you face on the job. One accident or wrong move could result in expensive damages and, at worst, even bankruptcy.
This article will cover plumbing insurance in depth, including plumbing contractors' insurance and public liability insurance for plumbing and heating engineers.
Table of contents
Do plumbers need insurance?
What is plumbing insurance?
What does plumbing insurance cover?
Who needs plumbing insurance?
What is the best plumbing insurance?
What types of insurance do plumbers need?
Plumbing public liability insurance
How to get the right plumber insurance
Plumbing insurance cost
Plumbing insurance quotes
Do plumbers need insurance?
If we consider the type of work and workload that plumbers face, it's safe to say that plumbing insurance is a necessity.
Plumbing involves risky manual labor and every client comes with their own unique risks. That's why having the right plumbing insurance is essential.
Some of the many claims involved with plumbing occur during repairs or installing new water heaters and while working with gas appliances, for example.
There are at-fault claims, and claims when the damages weren't the fault of the plumber, for example, if faulty materials caused a fire.
Accidents and mistakes can happen, even if you and your employees are careful. Let's take a close look at what plumbing insurance can do for you.
What is plumbing insurance?
Essentially, plumbing insurance provides protection against unexpected accidents - and the lawsuits and out-of-pocket costs that could follow.
Therefore, having the right plumbing insurance for your business can protect you, your business (and your employees if you have any.)
While plumber insurance protects you, it also protects your clients.
Plumbing insurance protects them and their property (or workplace, depending on where you work).
Having insurance shows your potential clients that you're reliable and trustworthy.
Furthermore, many clients require plumbers they hire to have plumbing insurance before working with them.
What does plumbing insurance cover?
As a general rule, plumbers insurance can be made up of several different policies, such as a liability policy and workers compensation (if you have employees).
That means your insurance can cover hazards such as
Employee injuries
Bodily injury to clients
Property damages and accidents
We will cover the insurance types in greater detail in this article.
Who needs plumbing insurance?
Plumbing insurance can help to protect the following individuals and businesses.
Self-employed plumbers
Plumbing contractors
Piping & plumbing contractors
Drainage system installers
Sewer hookup contractors
Septic system construction workers
Water pump installation and servicing contractors
Water system balancing and testing contractors
Sump pump installation and servicing contractors
As you can see, many different types of plumbers in the industry require insurance. We will cover what type of insurance is best for each.
What is the best plumbing insurance?
Having the right plumbing insurance for your business starts with knowing your options.
Many plumbing businesses benefit from combining a few coverages into one policy. Such as a Business Owners' Policy (BOP) and the following:
Commercial property
General liability
Business income
Commercial property insurance covers your property and its equipment, whether you own or lease your property.
General liability insurance covers you from claims of bodily injury or property damage.
Business income insurance helps cover lost income if you or your employees stop trading due to injuries or accidents.
It's possible to bundle other types of insurance into your business owners' policy, such as professional liability insurance.
To give you a guideline, we will examine each insurance type below.
What types of insurance do plumbers need?
Basics
General liability
Auto insurance
Tools coverage
Other coverages
Property coverage or business owners policy (BOP)
Workers compensation
General liability insurance
This fundamental coverage protects plumbers and plumbing contractors against financial costs and lawsuits resulting from mishaps and accidents.
General liability insurance (also referred to as plumbing public liability insurance and plumbing contractors insurance) provides coverage against the following.
Claims associated with
third-party accidents
property damage
bodily injury to clients
In addition to the above, general liability insurance can cover
Slip and fall accidents
Medical costs
Personal and advertising injury
Legal expenses, lawsuits, and settlements
Here's what general liability insurance doesn't usually cover
Professional services
Damage to your own work
Damages to your own property
Workers' compensation or employee injuries
Business motor vehicles while in use
Intentional injury or damage
Plumbing public liability insurance
Case study
Here's an example of plumbing public liability insurance in action.
An employee of yours installed a new bathtub in a client's bathroom in a block of flats. Your employee didn't install everything correctly before leaving the job that day and thought they had finished the task.
When the customer uses the bathtub or shower, water is leaking everywhere. The water also leaks through the floor and into the flat directly below.
This leaves you with damages to your client's property and the downstairs property too. This could cost you thousands. The average property damage claim in the US is $30,000.
That expense could have you out-of-pocket and out of work. But, if you're insured, your general liability insurance policy will help you to pay for those damages.
Therefore, having a plumbing liability insurance policy is crucial for protecting you and your plumbing business against such risks.
Public liability insurance for plumbing and heating engineers is an important coverage. It's important for all plumbing contractors and small businesses.
All plumbers would benefit from this insurance type.
Commercial Auto
This insurance is intended to protect your business vehicles and associated activities.
If you travel to job sites with a business automobile or transport supplies to them, it is advisable to have commercial coverage.
The more you drive, the more your business is at risk. Commercial auto insurance will cover any financial losses due to auto accidents if you or your employee is at fault.
Business property insurance
Business property insurance (BOP for short) is an extension of general liability insurance.
BOP includes insurance coverage for your personal property or commercial building.
This insurance type can help to protect the following.
Business tools
Business equipment
Business building
Furniture
Inventory
Personal property
This coverage can also help to protect you against hazards such as fire, theft, and lightning strikes.
Workers compensation insurance
Workers' compensation insurance (or workers' comp) can cover your medical costs.
Workers' compensation can also cover any lost wages for employees who can't work due to an injury on the job.
Overall, this coverage helps to pay for the following.
Injured or ill employee medical costs
Employee's disability benefits
Injured or ill employees lost wages
Surety Bond
Having a surety bond can help you handle your client contracts. Surety bonds are essentially an agreement to guarantee that your business will fulfill a contract.
If you do not meet the terms of your agreement, your client is eligible to receive the surety bond as specified in the agreement, which is a fixed amount of money.
Excess Liability
Nearly all policies have limits, so you may require additional coverage even if you get the best business insurance. However, most plumbing businesses will not face a settlement beyond their liability limits.
If you choose to buy excess liability, this will provide you with additional liability coverage once you've maxed out the basic policy limit.
How to get the right plumber insurance
Every plumbing business has different insurance needs and there are many insurance policies that are valuable for plumbers.
Here are things to consider before you purchase a plumber insurance policy.
Determine what your risk is. Plumbing businesses face a wide range of risks. Evaluate yours based on the size of your business, your experience, and your workload.
Choose your coverages. Consider what type of insurance you need. For example, solo business people won't require workers' compensation, but if you work with one just one employee, this policy is required.
Choose your policy limits. Accidents do happen, and they can be costly. If you need to file an insurance claim, you want to ensure that you have adequate coverage.
Decide your deductible amount. A higher deductible means a lower premium. Make sure to choose an affordable deductible you could actually pay in the event of a claim.
Get a quote. Take advantage of free quotes provided by insurance companies. Get quotes so that you can find the best coverage for your business needs.
Lastly, speak to an agent. Talk to an insurance expert who can help to answer your questions before you purchase.
Plumbers business insurance key takeaways
Plumbing insurance protects your plumbing business against unexpected accidents.
The right type of plumbing insurance will cover you against unexpected costs and any lawsuits and settlements should they arise.
Plumbing insurance also protects your clients and their property.
Many clients require plumbers to have plumbing insurance before hiring them.
Plumbing insurance covers a wide range of plumbing businesses.
Combining a few coverages into one policy is an attractive option for plumbing businesses. Business property insurance with professional liability, for example.
It's important to determine your risks to choose your coverage and policy limits.
A trustworthy insurance agent can calculate your risks and needs for you.
Plumbing insurance cost
The total cost of plumbing insurance is dependent on your needs as a business.
The following is a guideline for what factors influence plumbing insurance.
The type of plumbing and services offered
The business property size and revenue
Type of business assets being insured
Number of employees (if applicable)
The size of payroll (if applicable)
Past and recent claims history
Policy limits and deductibles
The simplest way to find out how much plumbing insurance will cost you is to get a personalized quote.
Plumbing insurance quotes
Whether you work in a team or on your own, you need adequate insurance coverage.
Receiving various quotes will help you to find the right plumbing insurance for you. It's important you know what your options are before making a decision.
The following can provide you with affordable quotes and a high level of service.
Contractors insurance USA
For companies registered in USA you can receive quotations from Progressive Commercial
Contractors insurance UK
For companies registered in UK you can receive quotations from Simply Business
Contractors insurance Cyprus
For companies registered in Cyprus you can receive a quotation from Pitsas Insurances by completing the quotation
We offer coverages made specifically for the trade.
Pitsas Insurances can work with your financial budget to help you secure customized plumbing insurance and other contractor coverage policies.
To find out more about how our team of insurance experts can help you, see here.