Directors & Officers Insurance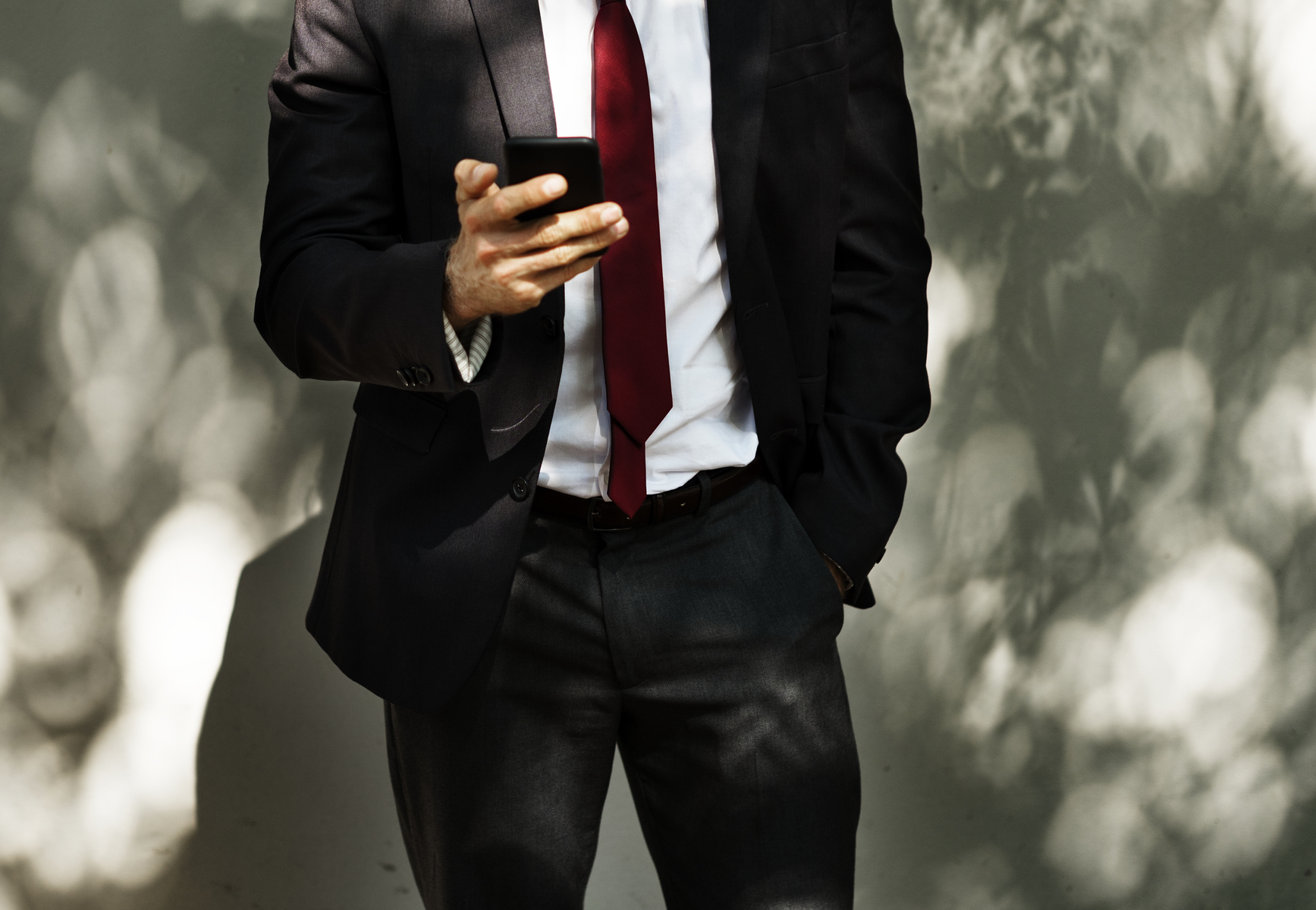 Surge of Lawsuits
According to the advisory company Towers Watson & Co during the decade 2001 – 2011 in USA the 69% of the public traded companies and the 21% of the private companies have faced a shareholder's case suit.
In Cyprus, the financial crisis of 2013 created inevitably favorable conditions for the upsurge of lawsuits. Pointedly, the most renowned of these conditions are:
The commitment for social justice instigates government prosecutors to the intensification of investigations for the disclosure of scandals and wrongful acts.
Surge of competition. Companies are extremely suspicious against their competitors and they continuously try through complaints to incriminate them for unfair competition practices.
The tax system reformation will exercise pressure to the accounting offices and mistakes will be unavoidable
The insolvency and bankruptcy of companies due to financial problems will lead shareholders and creditors to fill a lawsuit.
The liquidity shortage will lead many companies to the breach of payment deals.
The expansion of cooperation between Cypriot companies with foreign will lead to the export of liability to foreign jurisdictions.
Legal firms are exposed to extreme risk due to their practice to become part as non-executive (nominee) directors to international companies whose activities not totally apprehend.
Definition of the D&O Insurance
Directors and officers liability Insurance (often called D&O) is liability insurance payable to the managers of a company, or to the company(s) itself, as reimbursement for losses or advancement of defense costs in the event an insured suffers such a loss as a result of a legal action brought for alleged wrongful acts (errors & omissions) in their capacity as directors and officers.
In short the D&O insurance covers the following categories of expenses:
Legal Expenses (e.g. defence expenses, prosecution expenses, extradition proceedings)
Reimbursements and Settlements
Fines and sanctions (provided that is not penal)
Advertisement and restoration of reputation expenses through a professional PR manager.
Protection from confiscation of personal assets.
Who can be insured?
The D&O Insurance can be bought exclusively by legal entities.
The companies that can be insured through this scheme are:
Accounting Offices
Legal Offices
Financial Services
Companies with a great number of employees (e.g. food chains, industries etc)
Public Listed Companies
Hotels
Companies with intense importing and exporting activity or companies with subsidiaries abroad.
Clinics, Hospitals
Colleges and Universities
Subsidiary companies of colossal multinational companies
Restaurants
Any other company
Under the definition of insured are included:
Managers
Directors
Officers
Independent Counselors
Nominee directors, non-executive director and outside entity directors
Spouse or domestic partner
Heirs, legal representatives
Shadow Directors
De facto directors
Senior Accounting Officers
Risk managers
Administrators or Executors
Any employ acting in a managerial or supervisory capacity of any company.
Additional Comments
Legal offices: For the registration of a company in Cyprus is required one director. The directors may be physical persons or companies. It is more beneficial and wise that the overwhelming majority of directors are Cyprus-residents for the company to qualify as a resident in Cyprus for tax purposes. Usually Cyprus law firms will provide foreign clients with nominee directors or outside entity director (non-executive directors) in order to execute the board meetings and resolutions in Cyprus and for effective tax planning. The legal companies are suggested to register physical entities as directors in order to be able to receive protection by the D&O insurance. In the case of non-executive directors is provided higher coverage than in the case of other directors.
Clinics: In this case, we should be able to separate professional indemnity (PI) with D&O. Wrongful acts of medical staff while they undertake their usual professional duties are covered under PI. Wrongful acts of medical staff, functioning as Directors are covered under D&O (e.g. practices of hygiene and sanitation in clinics, imprudence investment etc)
Subsidiary companies of colossal multinational companies = Multinational companies and their subsidiaries are already insured under D&O with high-cost contracts. The problem is that due to the towering premium the contract includes also a high Excess. Therefore, in this case if the subsidiary suffers an economic damage the contract probably will not cover it and the subsidiary will have to get through it on its own with incalculable consequences for its further existence.
College and Universities: These organizations in some cases suffer from lawsuits arising from problems of discrimination and unfairness.
The benefits of the D&O Insurance
Advantages for the directors
Protection of their personal wealth and assets. Many directors do not keep corporate assets under theirs company's ownership in order to protect them from confiscation in a potential bankruptcy. Plaintiffs know this and they prefer now to fill lawsuits directly against the directors (e.g. The most famous case is perhaps the Orphanides Supermarket Chain).
Director's reputation protection. In the majority of cases directors are faced with lawsuits arising from wrongful acts of others (e.g. other directors or their employes). Nevertheless, their name is stigmatized and they are not able to find a new job easily.
Advantages for the companies
The company is able to attract and keep talented directors and officers. In 2014 after the collapse of Laiki Bank, Bank of Cyprus had difficulty in finding new directors due to the fact that they afraid that they will get involved after the detection of old scandals.
Massive advantages for Listed Public companies which are shielded by shareholder's activism
Vital protection for companies with international subsidiaries.
When Directors & Officers are not acting in Good Faith
The contract covers from both actual and alleged acts of:
Error or Omission
Mismanagement
Abuse of authority
Unfair Practices
Misrepresentations
Negligent supervision
Imprudent investment
Insolvent trading
Failure to disclose conflicts of interest
Poor productive and economic results due to maladministration.
Contractual disputes
Intellectual property
Defamation
Mergers & Acquisitions
Breach of Duty
Breach of Trust
Employment Practices Violation.
Below we present in more details the above violations of good faith by the directors
Mismanagement
Definition: Financial mismanagement is management that, deliberately or not, is handled in a way that can be characterized as "wrong, bad, careless, inefficient or incompetent" and that will reflect negatively upon the financial standing of a business or individual.
Examples of mismanagement:
Wrong distribution of activities within the company (e.g. the legal department undertakes activities of the economic department and vice versa).
The in-house accounting department is remiss regarding the payments (e.g. taxes and utility bills).
Inexistence of proper archiving (e.g. invoices are missing etc.)
Directors of the company are using corporative capitals for perks
Fire selling
Breach of the Articles of Association of the company
Imprudent investing
Concealment of profits
Abuse of authority
Coercion
Humiliation
Intimidation
Racial discrimination
Sexual discrimination
Verbal violence
Defamation
Unfair practices
Referral selling
Pyramid Schemes
Unfair contract terms. E.g. In the case of Kings Avenue Mall in Paphos the punitive interest rates for not paying on time were excessively high.
Unconscionable conduct
Accepting payment without intending to supply the goods that you agreed.
Misrepresentation
Definition: a false statement of fact made by one party to another party, which has the effect of inducing that party into the contract. For example, under certain circumstances, false statements or promises made by a seller of goods regarding the quality or nature of the product that the seller has may constitute misrepresentation.
Example: A real estate agent conceals deliberately or non-deliberately vital information for the house that he tries to sell (e.g. it is not new; it is located in an area with landslide etc). Based on this altered information was done the sale.
Negligent supervision
Definition: When an employer does not take steps to ensure that its employees obey company policies, a case for negligent supervision may arise. In certain situations, company supervisors may be held responsible not only for their own wrongful behavior but also for the bad behavior of their employees.
Examples:
Permitting one employee to sexually harass another employee
Ignoring violence and threats in the workplace
Failing to provide training and supervision when equipping employees with dangerous tools, weapons, or chemicals
Allowing intoxicated employees to operate machinery
Failing to monitor an employee working from a home or a satellite office who conducts scams.
Imprudent Investment
Insolvent trading
When the director has knowledge that his company is insolvent and he continues to approve transactions that increase the company's liabilities then he is liable for his decisions.
Failure to disclose conflict of interest
Definitions: A conflict of interest is a situation in which a person is involved in multiple interests, financial interest, or otherwise, one of which could possibly corrupt the motivation of the individual or organization.
Examples:
A male manager dates a female employee who reports to him.
A lawyer represents a plaintiff in a civic dispute while other lawyers from his law office represent also companies of the defendant.
One employee establishes a company that offers identical services to similar clients with those of the company in which he was working until today.
Famous Cases in Cyprus: The request for dismissal of the Central Bank governor Chrystalla Georghadji on grounds of conflict of interest. Her daughter Marianna is employed at her father's law office. The office represents former Laiki's Bank strongman Mr. Vgenopoulos, currently battling with Central Bank of Cyprus in court.
Poor results
When financial difficulties push a company's share in extremely low levels, the shareholders can react with a class suit against the company if they consider that the poor performance resulted from imprudent practices and decisions.
Contractual disputes
Examples:
A building company in Pafos denies that the construction of a pavement in a specific area was part of a contract with the municipality.
A jewellery provider denies to deliver his goods (even though he received a payment) on the basis that the terms of the deal were not respected.
Mergers & Acquisitions (M&A)
Usually shareholders who consider that they have incurred damage through the M&A take legal action against the company for misrepresentation.
Who can fill a lawsuit against your company?
Claim can arise from the following categories of plaintiffs:
Shareholders. From this category, arise the majority of claims especially after a financial hardship. In recent years, we have a severe increase of shareholder activism.
Creditors. Usually after the company enters the bankruptcy zone.
Customers.
Regulators. Increasing scrutiny and whistle-blowing. The governments are demanding more transparency
Authorities and regulators of foreign jurisdictions. The weak economic growth lead many companies to export their business activities in countries that they don't fully comprehend the legal system or the market structure, that might lead to claims.
Competitors. For anti-trust or unfair trade practices allegations.
Suppliers
Employees
Foreign Investors
Trade Partners
Insolvency Administrator
Subsidiaries

Director & Officer's Insurance Protection
Assets & Liberty
Defence Costs and Prosecution Costs
Extradition Expenses
Protection from confiscation of property and asset freezing
Derivative Investigation Hearing
Defence costs for directors facing a company investigation at the behest of shareholders seeking to bring a derivative suit (e.g. The shareholders suspect an abuse of power or an imprudent investing, they have the right to ask for an investigation. The cost of investigation should be settled by the company).
Insolvency Hearing Cover
In case the company is under scrutiny for insolvency reasons that might lead to claims the insured is provide with legal assistance.
Reputation Expenses
Costs of professional PR to protect the reputation from any negative press, negative social media or other content questioning their fiduciary integrity)
Administrative Fines
The Insurer will pay administrative fines where there was no intentional, grossly negligent or deliberate breach of law.
Tax Liabilities
The Insurer undertakes the responsibility to pay unpaid corporate tax in case the omission of payment was due to: (a) Not to any deliberate or intentional act (e.g. mistake of the in-house accounting department), (b) Inability to pay the tax to insolvency or legal prohibition.
Corporate Manslaughter
Under corporate manslaughter it is enabled a corporation to be punished and censured for culpable conduct that leads to a person's death. For example in the case of the fall of the Boeing of Helios Airlines the directors were charged in 10 years of prison for negligence that cost the death of 115 passengers.
Claim Mitigation
The insurer will pay the Mitigation Costs, Prosecution Costs and Professional Fees incurred by the Insured Person to minimize the risk of a claim against an insured person.
Interpretive Counsel
In case of Securities Claim (or Shareholder's claim) the insured will be compensated for consel within its home jurisdiction to interpret and apply adviced received from counsel in a foreign jurisdiction.
Policy Extensions
New subsidiary
In case of formation or acquisition of a new subsidiary the policy is immediately extended to cover it also with some exceptions
Bilateral discovery period
Opportunity to automatically extend the contract for 60 days
Lifetime run-off retired insured persons
Sleep easy" cover for directors who have retired or resigned from the company
Emergency Costs
Retrospective approval to facilitate an insured's defense when they can't contact us first.
Retroactive coverage, claims-made policy and exceptions
Claims-made
A policy providing coverage that is triggered when a claim is made against the insured during the policy period, regardless of when the wrongful act that gave rise to the claim took place.
Retroactive date
During the policy period might arise claims for wrongful acts that took place many years ago. For example the Electricity Authority of Cyprus Scandal with the defective pillars was exposed in 2015 but the wrongful acts took place during the period 2005 – 2008. Retro or Retroactive is defined as the date before the commencement date of the policy after which is provided cover for any claim. In the case of EAC if 2009 was agreed as the retro date then no cover will be provided.
(The one exception is when a retroactive date is applicable to a claims-made policy. In such instances, the wrongful act that gave rise to the claim must have taken place on or after the retroactive date.)
Usual Exceptions
The following exceptions are usually imposed depending from the individual case:
North America. Usually subsidiaries in USA and Canada are exempted due to the massive number of claims in those jurisdictions.
War & Terrorism
Money Laundering Exclusion.
Insured vs Insured. Expenses arising from claims against previous directors from complaints of new directors are not covered.
Employment Practices Liability Exclusion. This exclusion is usually used for subsidiaries in USA and UK.
Pollution. The legal expenses are covered but not any cleaning expenses (e.g. Deepwater Horizon Oil Spill).
Why to choose Pitsas Insurances Directors & Officers Insurance Policies?
Pitsas Insurances has been providing D & O coverage to the most prestigious companies in Cyprus for more than 10 years
It compares the policies of different international providers and helps you to pick the contract that better corresponds to your corporation's needs
We provide inexpensive Directors & Officer Insurance policies to middle size companies
For any further information please contact us by phone 26 220 660 or email [email protected]
To get a quote please, follow the link.
Director Pitsas Insurances
Limassol, Cyprus