What is a car insurance declaration page? A comprehensive guide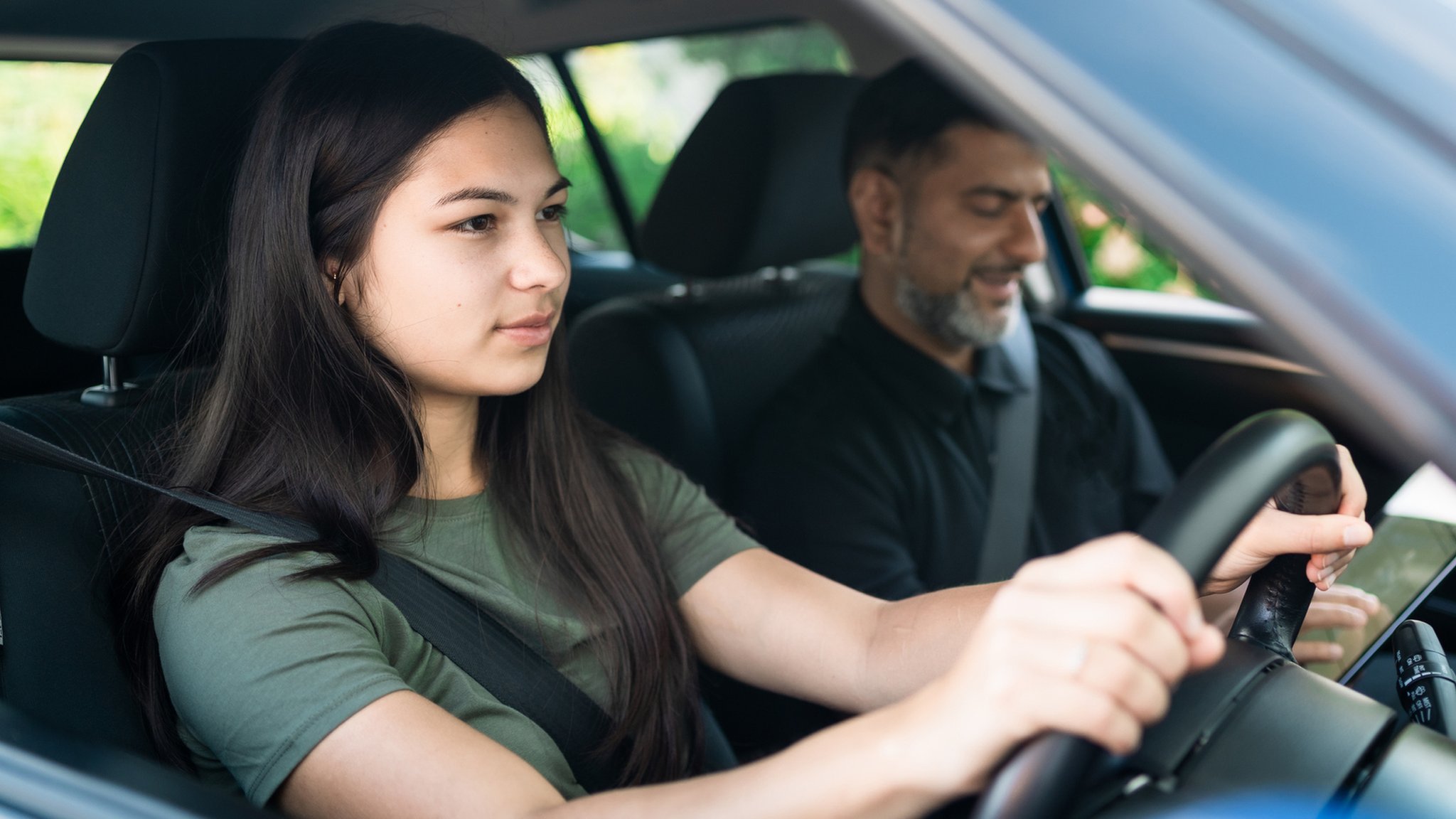 Overview
When you are searching for a car insurance declaration, we understand you may have questions about the process of finding and deciding which insurance is best for you. In this article, we have covered the most frequently asked questions about car insurance declarations, deductibles, and policies.
Topics of discussion are as follows:
What exactly is a car insurance declaration page
Why you need an insurance declarations page
How to get an insurance declarations page
What is a car insurance policy
What does car insurance cover
Is a proof of insurance the same as a declaration page
What is a certificate of insurance
What is an insurance deductible
How to choose car insurance
Where to get a car insurance quote
What is a car insurance declaration page
A car insurance declarations page is a succinct summary of your policy provided by your insurance company.
Any decent car insurance policy will display a standard declarations page, or "dec" for short, that provides updated and important information about your insurance policy.
Your declarations page usually won't mention your policy's finer details, such as exclusions or terms and conditions. All of that information will be contained in your car insurance documents and easily traceable through your insurer.
Here is a breakdown of the basics covered on an auto insurance declarations page:
Policy information
The essential yet vital details of your policy, including the policyholder - the name insured, policy number, active date, and expiration date. You will also usually see your insurer's name here and contact information.
Personal details
A list of all the insured drivers' names. This includes the policyholder and any additional drivers covered under the same policy and excluded drivers.
Vehicles covered
All of the cars which are covered by your auto insurance policy are listed here, identifiable by the make and model, the VIN and year of manufacture, etc.
Types of coverage
Different types of coverage, if you've chosen multiple types and amounts of coverage, will be listed here.
Coverage limits
This may include limits regarding your coverage, such as personal injury protection or uninsured driver protection and rights.
Deductibles
If you have deductible coverages in your policy, you'll see a breakdown on your declarations page. We cover more about this topic below.
Cost of coverage
A summary of your coverage type and your vehicle will be listed, as well as your eligibility for discounts, for example.
Why do I need an insurance declaration page?
An insurance declaration's page is solely for your benefit. It's a hassle-free way to have all of your car insurance information readily accessible for you and for your car maintenance purposes.
For example, a declarations page is useful when you're shopping around for updated car insurance coverage. You can easily compare quotes with your dec page as all of the information is available for you to use.
Your declarations page is handy for future reference in case you have questions about your policy or need to file a claim.
How to get an insurance declarations page
You usually don't have to ask for it, as this is generally covered for you by your insurance company. In most cases, you will be automatically sent an insurance declarations page as soon as you apply for car insurance.
After you've signed up for your insurance, you will have all of your insurance information sent to you via email or post, after this point, you can access your insurance declarations page at the beginning of your policy documents.
Your insurer may also be able to offer your declarations page online through an online account.
You want to review your declaration page as soon as you receive it to make sure all of the details are accurate.
What is a car insurance policy?
A car insurance policy covers you and your vehicle in case of accidents, theft, or other incidents which may occur while you own and drive your vehicle.
Your insurance company will pay for repairs, or damages to your vehicle and injuries to yourself or passengers, for example, and all of this is detailed in your insurance policy. Your insurance may also cover medical bills in the case of an accident, for example.
Your insurance policy coverage will define the details of what your insurance company will and won't cover, such as maintenance or accidents which were your fault. We cover this in more detail below.
What does car insurance cover?
Here are some of the most widely covered details on most car insurance policies:
1.Liability
This will cover if you're at fault in a car accident. Liability coverage pays for damages and injuries and may cover lawsuits if necessary.
2.Comprehensive
This will protect you against damage to your car which was not your fault, for example, theft, falling trees, and criminal damages.
3.Medical payments and personal injury protection (PIP)
Both of these coverage options will protect you against injuries and may cover medical bills (regardless of fault).
4.Collision
This coverage option covers you if your vehicle collides or overturns in an accident.
5.Other coverage options
Other coverage options may include uninsured or underinsured motorist bodily injury (UIM) and property damage (UMPD), rental car reimbursement, loan payoff, gap coverage, and breakdown assistance.
Is proof of insurance the same as a declaration page?
There is quite a significant difference between a proof of insurance and a declaration page.
Proof of insurance, also known as certification of insurance (COI), offers limited information about your insurance policy, whereas a declarations page is a detailed summary of it.
Both of these documents usually cover the basics, such as the policyholder's name, the insurance company details, the effective start and expiration dates, policy number, etc.
However, as mentioned above, a declarations page is part of your insurance policy. This will offer you and the reader a more informative overview of your coverage, whereas a COI provides evidence of your insurance at a quick glance. We'll now cover COI more in-depth.
What is a certificate of insurance
Certificates of insurance, or COI for short, are documents containing all the vital details of an insurance policy. This is provided in a standardized format and provides a snapshot overview of the insurance details.
A COI is intended to prove the insured and their policy status while also verifying the insured status of a business when entering into new contracts.
A certificate of insurance usually includes:
Policyholder's details and name.
Effective & expiration date of the policy.
Coverage type and details.
Policy limits.
The insurance company.
If you are a business owner, you must have a COI. Especially in the case of contracted labor, COIs are vital for a multitude of reasons.
Other benefits of certificates of insurance
Proves your insurance status in a snapshot overview.
Provides easily accessible information.
Reduces liability and covers you hassle-free.
Protects you when outsourcing business.
What is an insurance deductible
Simply put, a car insurance deductible is an amount you must pay when filing an insurance claim.
For instance, if your standard deductible is €400 and your repair bill is €3,000, you'll have to pay €400, with the insurance company paying the remainder.
It's worth noting that the deductible only applies under certain conditions, as agreed upon in your coverage details. For example, the deductible may be dependent on whether you or the other driver was at fault, and dependent on that, what will be deductible.
For example, if the other driver caused the accident, then it is his/her insurance that must cover the cost of the repairs. In this case, you won't be liable to spend any money.
When you are choosing a car insurance deductible, you need to factor in your car's value.
Your insurance deductible is calculated based on this factor. Therefore, something to consider is the greater your car's value, the higher the amount you will have to pay in deductibles.
In our article, linked here we discuss the following:
How is insurance deductible calculated?
Which policies include deductibles?
Which car insurance coverage does not require a deductible?
How to choose car insurance
Insuring your vehicle is required by law and finding the right insurance is paramount to protecting yourself and your car. It is an expense worth forking out for, as even a minor accident can make you realize how important insurance can be.
It is vital to do your research and find out about the coverage terms and conditions, as well as car insurance prices. The cost of the coverage is usually not enough to know if you've got the right coverage. So, how do you choose the right coverage?
Most insurers offer a variety of car insurance policies and packages with low prices and medium coverage, and higher prices as more specific coverage are added.
You may think that the most expensive package is the one offering the fullest coverage and claims, but this isn't always an accurate analysis. It isn't recommended to only choose a policy based on its price as the insurance policy's terms may be very different.
So the most important factor when it comes to choosing car insurance is to be meticulous and always read the contract terms and conditions carefully.
Take third-party liability insurance, for example. It is a legal requirement, but most policies do not only cover third-party liability but may also include other coverage options for zero added fees.
A certain number of insurance policies also may explicitly agree to cover accidents in case a particular vehicle is used for commercial purposes.
There are also insurance companies offering low premiums but only allow the vehicle to be driven by designated drivers, those who have the right to drive the particular car listed. Therefore they may refuse to issue a cover note for additional drivers (a foreign visitor, for example). This shows us that the small print is just as important.
For example, third-party liability insurance may cover windshield damages, but if your windshield is broken during a fight, for example, it will most likely not be covered. Several insurers and policies state that they do not cover illegal or unexpected incidents taking place, again highlighting the importance of the finer details.
It's the same with cases of natural disasters, as hail storms, for example, are often an exception despite being the most frequent cause of car damage and repairs.
It's a good idea to consider roadside help too, as you are very likely to need it in case of an accident, but the small print details the number of times you are allowed to use it per year, and that will differ from one company to another.
There are insurance companies that offer roadside help, but only on their terms. For example, they will not transfer the vehicle if the repair company of your choice is located beyond a certain distance. Also, they may not offer roadside help if the car is immobilized outside of a particular area.
In addition, some insurance companies only work with certain mechanics. They may refuse to cover your repair costs if you insist on taking your car to your own mechanic.
In other cases, some insurance companies specify using spare parts supplied by the insurer, which are cheaper, saving money at the client's expense and also the car's expenses.
Such restrictions usually end up delaying the repair of the vehicle and lengthening the process it takes to repair. This is a major inconvenience to consider.
Also, some insurance companies do not provide a replacement vehicle if one is being repaired, which needs to be taken into consideration before deciding on a car insurance policy.
Now, other than your contract conditions, one of the most essential factors in choosing your car insurance should be the insurance company you pick. You should look out for their reviews, their years of practice, and their customer service levels. When it comes to coverage claims, how does it manage them?
In summary, here are some overall key factors to consider:
Understand the amount of liability and coverage on offer.
Know what discounts are available to you.
Get to know the deductibles and damages.
Consider the payment plans on offer.
Make sure you read about the optional coverages.
Don't forget to compare your options, costs, and benefits. Compare a few of the same coverages at a time with the same discounts and deductibles.
The bottom line is it's essential to have an insurance agent that you can trust and the right coverage which is best for you.
You need an insurer who will advise before signing your contract and also, just as important, in case of any accidents and when you need guidance.
If you have a reliable insurance company, filing for a claim will be a hassle-free process, and an uncomplicated one, as they will be able to quickly take care of this for you.
When you need to renew your car insurance or insure a new vehicle, do not merely settle for the insurance with the lowest price. Do your research beforehand and use the advice listed in our article.
Don't only opt for the cheapest options but consider your car insurance as we advise, as that will be a major factor in whether an unexpected incident will be as hassle-free as possible.
Car insurance online quotes
For more information about Pitsas Insurances car insurance plans, you can visit our site.
To get a quote from us, you can complete the questionnaire.
Pitsas Insurances
24/10/2022
Limassol, Cyprus